College of Business receives funds for Student Managed Investment Fund
The College of Business at Louisiana Tech University has received over $100,000 of contributions and pledges to create a Student Managed Investment Fund (SMIF) that will be managed by undergraduate finance students who will be responsible for all investment research, portfolio positions and reporting.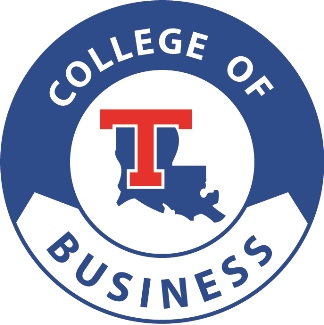 With initial seed capital provided by Louisiana Tech College of Business graduates Randy ('78) and Ann Fowler ('81) of Houston, Texas, the SMIF will provide real-world experience in managing a long-term investment portfolio with an annual growth objective relative to appropriate benchmarks. The portfolio will be governed by an advisory board comprised of industry professionals. Student managers will provide performance reports to the board and make a formal presentation to the board each year. In addition to providing real-world experience for students, the SMIF's spending rule will provide the College of Business with funds for technology upgrades, student travel and other program enhancements. "We are delighted to support the College of Business' effort to substantially enhance the learning experience for finance majors at Tech through the creation of the Student Managed Investment Fund," said Randy and Ann Fowler.  "This fund enables Louisiana Tech students to have a 'hands-on' experience in researching capital markets, allocating and investing actual money as opposed to simulated computer investing.  The Student Managed Investment Fund will provide students with a great springboard into investing whether they become professional money managers, financial advisors or simply managing their own personal investments." Dr. Chris Martin, dean of Louisiana Techs College of Business said he is honored and thankful to receive this support from Randy and Ann Fowler for the students.  "Their gift contributes greatly to our commitment of providing a world-class education to our students," Martin said.  "The Student Managed Investment Fund will provide the framework for the growth of applied investing education and experiential learning in the College of Business." Through market-driven academic programs and impactful scholarship and teaching, the College of Business at Louisiana Tech produces business and academic leaders who are innovative, entrepreneurial, analytical, and technologically skilled for a competitive global marketplace. For more information on how you can support the College of Business, please contact Mary Susan Britt, director of development at
marysusan@latechalumni.org
or 318-257-3741. Please visit
www.business.latech.edu
or connect with the College of Business on Facebook (
www.facebook.com/LATechBusiness
), Twitter (@LATechBUSN) and Instagram (@LATechBusiness).
Written by Mary Susan Britt – marysusan@latechalumni.org