College of Business Announces 2018 'Inside the C-Suite' Speaker Series
The College of Business at Louisiana Tech University recently announced the lineup for the third annual "Inside the C-Suite: A Series of Critical Conversations with CEOs, CIOs, CFOs and Key Executives" Executive Speaker Series.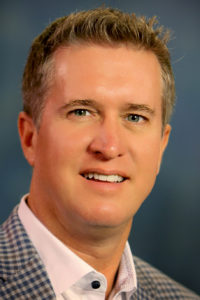 Bobby Robertson, '91, chief executive officer for Omnigo Software, will kick off the series at 4 p.m. on Thursday, April 12. It will conclude with Jack Riggs, '80, a C-level executive with 35 years of management and finance experience, at 4 p.m. on Tuesday, April 17. Both lectures will take place in the College of Business' Davis Auditorium (COBB 101), and are free and open to the public. "The Executive Speaker Series is very unique in that it presents a C-level perspective on strategic opportunities that present themselves to individuals at that level of decision making, said Dr. Chris Martin, dean of the College of Business. "This co-curricular activity is invaluable for our students because they have the opportunity to hear, first-hand, from top executives who are also College of Business alumni." As chief executive officer for Omnigo Software, Bobby Robertson is responsible for its vision and strategic execution, including the merger of three similar companies over the course of 2017. Omnigo Software provides Software as a Service (SaaS) to more than 2,000 customers that are at the front-lines of ensuring safer tomorrows world-wide. Prior to joining Omnigo, Robertson served as president and chief executive officer of HEALTHCAREfirst, Inc., where he led the company to become a market-leading SaaS platform used by more than 4,000 post-acute healthcare providers. Under his leadership, the company was the recipient of the "Frost & Sullivan Healthcare Innovation Award for Emerging Technologies" and was included on the "Inc. 5000 list of America's Fastest Growing Companies" multiple times. Robertson is 1991 graduate of Louisiana Tech's College of Business earning a bachelor of science in marketing.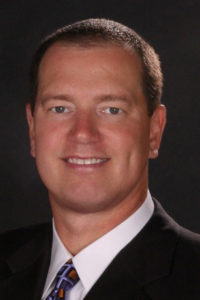 Throughout his 35 years of management and finance experience, Jack Riggs served in both the public and private sectors, and has played key management roles as a C-level officer and board of director. Riggs has been an integral part of IPO's, M&A's, Private Equity offerings, and communications to Wall Street, private investors, and the SEC. He is manager of several investment entities focused on the acquisition and international distribution of OTR tires to the mining and dirt excavation industries. Riggs was CFO and treasurer of the board for broadcast.com, a NASDAQ publically traded company that was the leading aggregator and broadcaster of streaming media programming on the Internet. His leadership during broadcast.com's IPO in 1998 resulted in one of the most successful in Wall Street history. In 1999, he was part of the management team, alongside Mark Cuban, that negotiated a $5.7 billion merger with Yahoo!. He earned a bachelor of science in accounting from Louisiana Tech University, where he has served on the Foundation Board. "Inside the C-Suite" provides a forum for top corporate leaders from some of the nation's most prominent companies to share their views on topics of societal, academic, and professional importance. The series strives to stimulate insightful conversation on current issues by providing a platform for high-level executives to speak about cutting-edge issues, elaborate on trends, share wisdom, and provide important career inspiration and advice for students. Topics cover a variety of themes in core business subjects such as economic climate, ethics, corporate responsibility, leadership, globalization, strategic planning, entrepreneurship, technology, innovation, and diversity. For more information on "Inside the C-Suite" Executive Speaker Series, contact Mary Susan Britt, senior director of development for the College of Business, at marysusan@latechalumni.org or 318. 257.3741.