Business opens applications for 2+2 program in Computer Information Systems
The College of Business at Louisiana Tech University is accepting applications for the 2+2 "Pathway to Tech" program in computer information systems (CIS) beginning Fall 2018. This program is designed to offer students with an associate's degree a seamless transfer into Louisiana Tech's CIS program to earn a bachelor's degree.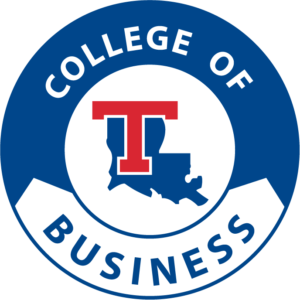 Classes will take place both online and face-to-face in the evenings at Louisiana Tech's Academic Success Center located in the National Cyber Research Park in Bossier City. This undergraduate degree program is specifically designed for place-bound students living and working in Bossier/Shreveport and unable to make the one-hour drive to Ruston to complete their degree.
"Having courses in the evenings at our new, state-of-the-art Academic Success Center in Bossier makes this program convenient for working adults looking to advance their careers," said Dr. Chris Martin, dean of the College of Business. "Through partnerships with CSRA—located right next door—and others, we are working to adapt our curriculum to the needs of the industry and I-20 corridor with Louisiana Tech graduates in high demand regionally and nationally."
Designated a National Center of Academic Excellence in Cyber Defense Education and Research, Louisiana Tech's computer information systems curriculum encompasses cybersecurity, project management, telecom, enterprise systems, data analytics and programming. CIS lies at the intersection of business and technology.
"Our graduates leave the College of Business prepared to surpass expectations within their careers," said Dr. Martin. "Their two years of upper-level CIS curriculum, coupled with their foundational associate's degree studies, will increase their marketability to employers."
Through a Memorandum of Understanding, students who have obtained an associate of applied science from Bossier Parish Community College can seamlessly transfer to the Louisiana Tech CIS program. The agreement, signed in March 2017, ensures each institution serves the needs of students by providing appropriate and accurate transfer and advising information.
The first course to be taught under the new program will be "Problem Solving and Introduction to Programming." Those interested in applying to the program should visit admissions.latech.edu/apply and select "transfer" as the student type.
For questions regarding the program, contact Dr. Selwyn Ellis, chair of the Department of Computer Information Systems, at ellis@latech.edu or 318.257.3514. Visit business.latech.edu/cis for more information including an outline on how courses transfer.