College of Business to partner with new Louisiana Angel Fund 2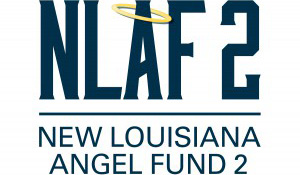 The College of Business at Louisiana Tech University is one of six North Louisiana institutions selected to partner with the New Louisiana Angel Fund 2 (NLAF 2), a $3 million angel investment fund comprised of approximately 60 accredited angel investors or entities.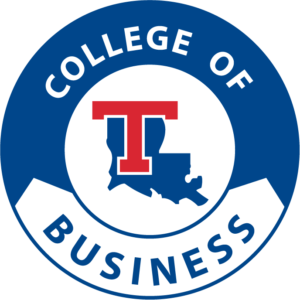 With a goal of exposing business students to such areas as entrepreneurship, investment in private entities, technology transfer and innovative startup activity, the College of Business was invited by the Biomedical Research Foundation (BRF), an economic development organization specializing in high-growth initiatives and the managing member of NLAF 2, to participate in this educational opportunity for faculty and students. "With this NLAF 2 partnership we hope to open the world of investing and entrepreneurship to promising students in North Louisiana, who we believe will become active entrepreneurs or supporters of the startup community," said Dr. John F. George Jr., president and CEO of BRF. "Investing in a knowledge-based economy while at the same time diversifying our region's economy through the launch of innovative, high-growth startups is a win-win for BRF, North Louisiana and our partner universities." Other university foundations partnering with NLAF2 include LSU Shreveport, Centenary College, University of Louisiana at Monroe, Grambling State University and Northwestern State University. BRF provided $75,000, along with a match from the participating foundations, for the institutions to be members of the fund. "The College of Business is grateful to BRF for this opportunity," said Dr. Chris Martin, dean of the College of Business. "Through this partnership, our students will participate in the rigorous due diligence process and work closely with NLAF 2's investors as they make critical investment decisions about North Louisiana's next startups. This is the perfect fit for Louisiana Tech and the College of Business because of our central focus on technology, entrepreneurship, and innovation." More than 40 of the Angel Capital Association's (ACA) 260 member groups have a similar connection to a partner university. Examples include the Duke Angel Network, the Harvard Business Alumni Angels of Greater New York and Notre Dame's inspired angel group, Irish Angels. "Ultimately our goal is to provide an invaluable opportunity for our local colleges of business to become more knowledgeable, involved and supportive of the entrepreneur ecosystem that NLAF and others are building and promoting in this region," George said. NLAF 2 is the second fund of its kind to be launched by BRF. The New Louisiana Angel Fund 1 (NLAF 1), launched in 2015 at $2.6 million, has funded 13 North Louisiana-based high-growth startups.