Doyle Adams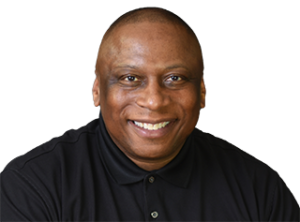 Doyle Adams, '85, will be introduced as one of the top 50 Bulldogs to ever play in Joe Aillet Stadium when the anniversary team and stadium is celebrated during the Louisiana Tech home opener against Southern Sept. 8.
Adams, a 1985 graduate with a Bachelor of Science degree in Finance, serves as pastor of Benton's Elizabeth Baptist Church.
"I guess the first time I thought I was a halfway decent player was when I started at quarterback as a freshman at Benton," Adams said. "I was just trying to do what I could to help the team. The guy who was supposed to start transferred to another team, so I was tagged the starter. I figured I must be OK — or maybe I was the only option!"
From Benton, Adams was a two-time All-Southland Conference defensive back during his career from 1982-85. He was a member of the 1982 and 1984 SLC champions, a member of the 1984 I-AA National runner-up team, a member of the SLC's All-Decade Team (1980s), and is the program's all-time interception leader with 16.
"Two big things come to mind when I think about 'big' moments for me at Tech," Adams said. "The first was the fall of '81. I was a true freshman running third-team quarterback by the end of the year. Last game of the year against Arkansas State, they put me in at receiver. We ran a flea-flicker and I threw a 54-yard touchdown pass to Downtown Freddie Brown. That was great but I'd lost one year of my eligibility on the only play I played the whole year; we were way ahead in that game too so, I'm not even sure why they put me in. But in 1984, the NCAA made a retroactive redshirt rule that went back to 1981 saying that if you didn't play a certain percentage of plays, you got a year back. So I did. And the one chance I got that season, I made it count.
"The other thing is my last game as a senior. In that game I broke the career interception record that was held by my position coach, John Causey. Pretty special. We were 8-3 but didn't make the playoffs, so that was my last game."
He is married to Mararia Kirk Adams of Haynesville. Their three children are Tonya, Sondra, and Doyle Jr., a 2018 Bulldog football preferred walk-on. Their grandson is Ethan Jeremiah Hamilton.
"Football and ministry are a lot alike. It takes teamwork. Most people think being a pastor is Sunday morning preaching and that's it, but it goes well beyond that," Adams said. "There are administrative and counseling demands, and there's the preparation that goes into doing ministry well. For outreach efforts and Vacation Bible School to be effective and done with a spirit of excellence, it takes preparation and planning and everyone has to be engaged and involved. It's a good correlation in preparing a team for ministry or for the football field. There's film study, repetitions, running plays, getting a good scouting report and knowing it, being able to execute it. You need to understand who the enemy is, and what the key to victory is."
Joe Aillet Stadium opened in 1968 and the 2017 season marked the 50th one played in the facility that has seen more than $40 million in new construction and renovations during the past four years.