Danny Graham, '77, honored with Tower Medallion
Danny Graham, a 1977 business administration graduate, a letter winner on the Bulldogs' 1973 national championship football team, and the second-generation leader of a local 56-year-old construction company that has through the decades worked to improve the look and efficiency of the campus, will become the University's newest Tower Medallion recipient at Louisiana Tech University's winter commencement exercises.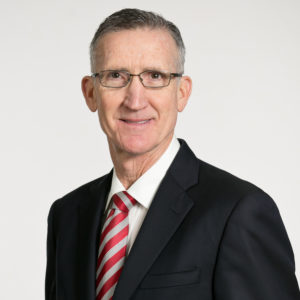 The commencement ceremony will be held at 10 a.m. Feb. 23 at Thomas Assembly Center. 
The Tower Medallion Award signifies membership in the Hall of Distinguished Alumni and is awarded to Tech graduates who have distinguished themselves by exceptional achievement, community service, and humanitarian activities.
After graduating from Ruston High and then Tech, Graham served in many capacities for Lincoln Builders, the company his father Hollis Graham established in 1962. 
"Danny has been an incredible supporter of the University," said Tech Director of Alumni Engagement and Regional Development Michele Robinson. "We're grateful not only for his support of the University, but also for his support of Lincoln Parish and the City of Ruston."
Local projects by Graham and his family's company include the Ruston Lincoln Convention and Visitors Bureau, Squire Creek Country Club and Golf Houses, Temple Baptist, Trinity Methodist, and First Baptist Ruston campuses, the Grambling Assembly Center, and 23 projects for Origin Bank.
Graham, 65 and an avid outdoorsman, was Chief Operating Officer of Lincoln Builders for 20 years and its Chief Executive Officer for nine. Today, he serves as Director on Lincoln Builders' board.
An active member of The Bridge Community Church, Graham has been involved in foreign missions work throughout the world for the past 25 years.
Graham's family includes his wife of 44 years, Kate Holstead Graham ('77), daughters Sarah ('02) and husband Brad Pullin ('02), Ginny ('03) and husband Patrick Ramsey, and Emmaline and husband Peyton Smith. Danny and Kate have nine grandchildren.