Dickerson publishes in top management journal
What researchers learn from a survey is highly dependent on its quality. Dr. Marcia Simmering Dickerson's latest publication helps academics develop higher quality surveys, leading to more accurate tests of theory and practice.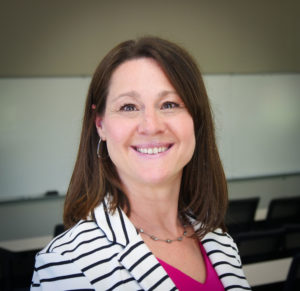 Dickerson, who serves as the Francis Mangham Endowed Professor in Louisiana Tech University's College of Business, recently published "Attitude Toward the Color Blue: An Ideal Marker Variable" in Organizational Research Methods, an elite scholarly journal that brings relevant methodological developments to researchers working in organizational sciences.
"Academic research is often based on survey responses, but what we can learn about management and business from those surveys is highly dependent on their quality," said Dickerson, who conducted this research with Dr. Brian K. Miller of Texas State University. "This article introduces a special set of questions that can be included on a survey and later analyzed to catch response errors. It's one way that researchers can have confidence in their data and conclusions."
Researchers often use post hoc statistical techniques to identify common method variance (CMV) in same source data; one viable option is to use a marker variable. The choice of marker variable is important, yet these variables are difficult to find, primarily because they must be theoretically unrelated to study variables but measured in the same way.
Her research uses scale development best practices to create a marker variable—attitude toward the color blue—that can be applied in a wide variety of social science research.
The article addresses scale reliability and validity, tests discriminant validity with other measures that detect CMV, and applies the Confirmatory Factor Analysis Marker Technique with this scale.
Dickerson's prior research in this content area has been cited over 2,400 times.
While much of her current research is aimed at improving the quality of survey design and analysis, she has recently examined helping managers improve the way that they give feedback, particularly when sharing criticism. Dickerson has published more than 23 journal articles and made over 45 national conference presentations on topics such as training and development, compensation, performance feedback, and research methods.
For more information, visit journals.sagepub.com/home/orm.