Vince Biondo, '83
Divisional Vice President, Walmart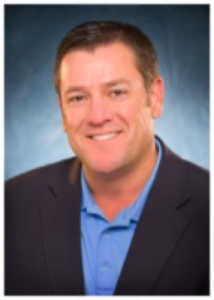 Following graduating from the College of Business, Vince Biondo began working for Walmart–a career that has now spanned nearly three decades. As the Divisional Vice President, Biondo oversees the logistics operations that serve Walmart Stores, Neighborhood Markets and Sam's Clubs in Oklahoma, Arkansas and Northern. Louisiana Tech and the College of Business prepared Biondo professionally and socially for the real world. Learn more about his path below.
Where are you currently working? What is your title?
Divisional Vice President based out of Walmart's Home Office in Bentonville, AR. November will mark my 27th year with Walmart serving in a variety of positions and responsibilities.
What are your job responsibilities/duties?
Responsible for the Oklahoma, Arkansas, and north Texas logistics operations serving our Walmart Stores, Neighborhood Markets, and Sam's Clubs with general merchandise, fresh and ambient grocery items. Specifically, seven distribution centers averaging 750 hourly associates, 60 management associates which produce 3 million inbound and outbound cases per week each.
What does a typical day look like?
On a daily basis, there's always a small mix of tactical follow up with a greater mix of strategic planning. With that said a typical day begins tactically with a deep dive into today's inbound/outbound logistical challenges, customer service, and yesterday's KPI results. Strategically… Activity based costing, distribution channel analysis, measuring total effective equipment performances for opportunities to drive capacity potential, staffing models, etc.
What do you most enjoy about your job?
First, I truly treasure meeting and developing people relationships in the field. Sam Walton said it best… "Our people make the difference"! Second, it's further developing advanced supply chain strategies to provide our customers with world class service.
What is the most difficult aspect of the job?
Our most important and most complex opportunity is to maintain our price leadership while enhancing the customer experience. Today's busy shoppers expect and deserve multi-channeled purchasing options, broad assortment, and speedy delivery and or convenient pick up options. Building a supply chain network which enhances Walmart's competitiveness is again… complex.
What on-campus activities were you involved with? Where did you gain relevant experience?
I was a member of the Kappa Alpha Order and served as president (1980 -1981). Learning how to balance educational responsibilities, part time employment, while also leading approximately 90 active and pledged brothers was quite the challenge. There were many "bumps and bruises" along the way, however, the relationships built and the vast experiences proved invaluable.
How did your experience at Tech and the College of Business prepare you for your professional life? For this specific position?
Louisiana Tech and the College of Business prepared me professionally and socially for the real world. Tech provided me confidence, competitiveness, and a much higher level of integrity. Because there was an immediate application for my business learnings, I felt confident. Because I gained diversity of thought around problem solving, I was competitive. And, because of the core values Louisiana Tech instilled, my integrity was strong. I am very grateful…
What advice do you have for students interested in this field?
Today's millennial are an interesting, powerful, and a very important generation. As we baby boomers continue to retire we leave huge gaps in senior management positions. Those gaps will be filled by the millennial. I would offer three pieces of advice for today's students. First, build strong relationships. Teddy Roosevelt said it best… "People won't care how much you know until they know how much your care." Second, be competitive! Being competitive will force you into the details of your business as well as benchmark those which are excelling. And, being competitive will help you differentiate yourself and therefore maybe land that higher level of responsibility. Lastly, work towards environmental sustainability initiatives and always seek to be more charitable.
What is one thing that you know now that you wish you had known when you started in the field? When you graduated from the College?
Just be true to yourself during the tough times as you are the good times. You will experience really good leadership and unfortunately, the reverse as well.