Ways to Give
Thanks to our generous donors, endowed chairs, professorships, student scholarships and new programs, we have positioned ourselves competitively on the national stage. We have been able to attract the brightest students both nationally and globally, hire and retain outstanding faculty, provide priority programs, facilities and technology for innovation and entrepreneurship, and provide experiential learning opportunities. Your support of our continued excellence in education means we can continue to excel in these ways.
There are many avenues to support the College of Business financially, and all gifts—large or small—make a difference. You can offer support through:
Annual giving
Making a major gift or endowed gift for a larger impact
Leaving behind a legacy with a planned gift
Providing support through your company with an in-kind donation or matching a gift
Did you know there are many ways you can give to the College of Business? You can make a gift online with a credit card, set up an automatic draft to your bank account, match your gift through your employer, transfer a gift of stock or securities, or make a deferred gift or multi-year pledge.
Invest in the College of Business and our Future
Corporate Support
There are many ways to offer your support to the College and our students. These are the ways you can get involved personally or with your company:
Recruit College of Business students
Connect with our Student Services Center
Sponsor an event: student recruitment events, send-off gatherings, alumni events, etc.
Bring your meeting or event to our conference room or large lecture halls
Make an in-kind donation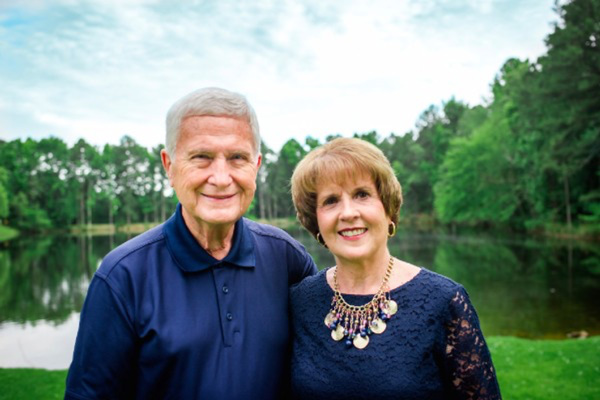 Jerry & Donna Spears
The College of Business is pleased to announce the Jerry and Donna Spears Endowed Scholarship. Longtime supporters and alumni Jerry and Donna Spears have provided a gift of $100,000 to establish this scholarship.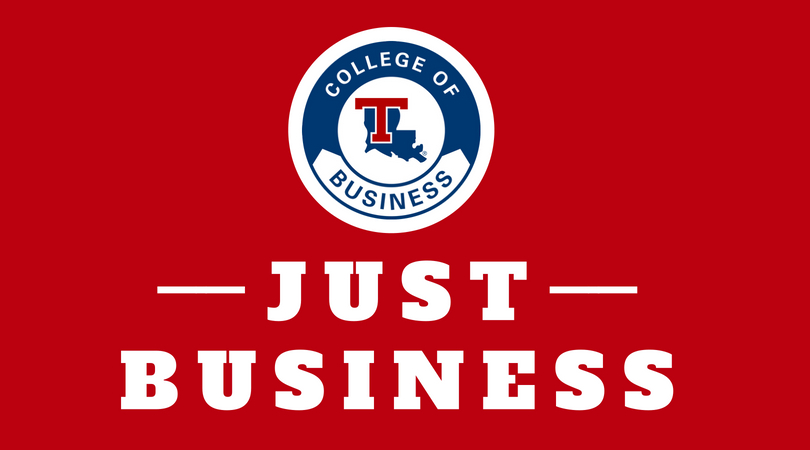 Melanie Hudson | Stanley Dupuy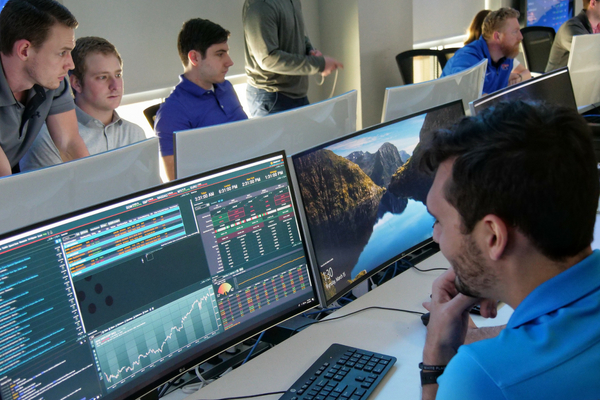 Randy & Ann Fowler
"We are delighted to support the College of Business' effort to substantially enhance the learning experience for finance majors at Tech through the creation of the Student Managed Investment Fund."
Spears Family Establishes $100,000 Endowed Scholarship
The College of Business is pleased to announce the Jerry and Donna Spears Endowed Scholarship. Longtime supporters and alumni Jerry and Donna Spears have provided a gift of $100,000 to establish this scholarship. Jerry Spears is a business owner, veteran, and a 1964 graduate from the College of Business in Business Administration. We are so pleased that Mr. Spears' legacy of perseverance and hard work will remain at the College of Business and impact future generations of entrepreneurs.
Upon graduation from Louisiana Tech, Mr. Spears worked for Continental Emsco Company in the oil industry before beginning graduate school and soon after, volunteered for the Louisiana Army National Guard before being drafted into the United States Army. After returning from active duty, Spears was employed by Moore Business Forms, where he excelled in various District Sales management positions and received Life Membership in their Sales Achievement Club nine out of the twelve years he was eligible. In 1979, Spears left his job at Moore to pursue his dream of owning his own business. His company reached $26 million dollars in revenue and was ranked as one of the top 20 distributors in the nation. Headquartered in Little Rock, Arkansas, his company was twice named as a finalist for the Business of the Year Award selected by the Arkansas Business Newspaper. Spears sold the company to Deluxe Corporation in August 2016.
Mr. Spears credits Louisiana Tech and the Ruston community for developing him into the businessman and person he is today. The College of Business "taught me to complete what I have started," says Mr. Spears and has given him the perseverance and experience to develop and enrich his sales career. Jerry and his wife, Donna, hope that their scholarship will provide students with the same opportunities that they were so fortunate to receive from the support and encouragement of others.
Just Business
Just Business, the College of Business newest philanthropic program, is inviting grant applications from College of Business faculty, student organizations and student services beginning January 9, 2018 to assist with projects and initiatives.  Grant requests can be up to $10,000.  Multiple grant awards will be made. Recipients will be notified on April 9, 2018. Implementation will be for the following summer or fall 2018. Next grant cycle will be January 2019. NOTE: grant applications will not be accepted for scholarships. For scholarships, apply here.
Just Business is a giving circle created for those who wish to contribute to the mission of Louisiana Tech University College of Business.  This group, comprised of College of Business alumni and friends, pools financial resources and then jointly decides how the funds will be invested.  The group awards grants for the advancement of learning, giving much needed resources to students and faculty in the College of Business.  Funds will be awarded to those who are able to demonstrate our shared vision to prepare the next generation of business professionals through innovative curriculum, experiential learning opportunities, visiting scholars, software and technologies that are critical to our mission, faculty access to multidisciplinary research and travel, and partnerships with national business leaders.
Just Business awards grants to College of Business departments, student organizations and student services it deems would make the most significant positive impact upon its students and faculty and the College of Business.

Student Managed Investment Fund
The College of Business at Louisiana Tech University has received over $100,000 of contributions and pledges to sanction a Student Managed Investment Fund.  The initial seed capital was provided by College of Business graduates Randy ('78) and Ann Fowler ('81) of Houston, Texas.
The Louisiana Tech University College of Business Student Managed Investment Fund (SMIF) will be managed by undergraduate finance students, who will be responsible for all investment research, portfolio positions and reporting. The fund will provide real-world experience in managing a long-term investment portfolio with an annual growth objective relative to appropriate benchmarks. The portfolio will be governed by an advisory board comprised of industry professionals. Student managers will provide performance reports and make a formal presentation to the board each year. In addition to providing real-world experience for our students, the SMIF's spending rule will provide the College of Business with funds for technology upgrades, student travel and other program enhancements.
"We are delighted to support the College of Business' effort to substantially enhance the learning experience for finance majors at Tech through the creation of the Student Managed Investment Fund," stated Ann and Randy Fowler.  "This fund enables Tech students to have a 'hands on' experience in researching capital markets, allocating and investing actual money as opposed to simulated computer investing.  Also, it will provide students with a great springboard into investing whether they become professional money managers, financial advisors or simply managing their own personal investments."
"We are honored and thankful to receive this support from Randy and Ann Fowler for our students.  Their gift contributes greatly to our commitment of providing a world-class education to our students. The Student Managed Investment Fund will provide the framework for the growth of applied investing education and experiential learning in the College of Business," said Dr. Christopher Martin, Dean of the College of Business.
Through market-driven academic programs and impactful scholarship and teaching, the College of Business at Louisiana Tech University produces business and academic leaders who are innovative, entrepreneurial, analytical, and technologically skilled for a competitive global marketplace.
Lincolns back to Lincoln
At each Louisiana Tech graduation, seniors are asked to participate in their first activity as alumni and make a donation to the "Lincolns Back to Lincoln" campaign. Prior to the ceremony, students receive an envelope with a $5 donation underwritten by the Bank of Ruston. Graduating seniors are asked to consider donating the $5 gift back to the College as their first donation as a member of the Louisiana Tech Alumni Family. In this case, a generous alum donated an additional $100 to the campaign before walking across the stage to receive his diploma. We are humbled and proud of the incredible support we receive from young alumni such as this one.
Funding Priorities
Our Funding Priorities Reflect Our Strategic Objectives
Dean's Discretionary Fund
Annual support of the Dean's Discretionary Fund helps to provide a critical source of expendable capital that impacts every aspect of the College's mission. Each year, this fund helps the College to remain competitive, flexible, and innovative by responding to changing circumstances and taking advantage of new opportunities that ultimately provide an immediate impact on the lives of our students and faculty.
Undergraduate Scholarships and Graduate Fellowships and Assistantships
Our goal is to ensure that all students with the potential for success can enroll in our College, regardless of their family's financial situation. Support for student scholarships, fellowships and assistantships are critical to making certain that these bright students are able to receive the best education and opportunities possible.
Endowed Chairs and Professorships
Our faculty is the backbone of the College and an essential key to our success. Their insights create new knowledge and spur young minds to grow and be successful. Support of our faculty through professorships and chairs enables us to build this thriving intellectual community.
Faculty Research and Development
Contributions made in the form of seed money for research or innovative teaching and in support of faculty are integral to maintaining a relevant curriculum in today's rapidly evolving business landscape. These funds enable the College of Business to attract and retain top-notch teaching talent to ensure students receive the best in business education as well as provides the means for continued innovation and growth.
Facilities and Technology
Our state-of-the-art facility encourages heightened collaboration and teamwork among students that simulate real business world experiences. Gifts made to facilities and technology contribute to our new 20,000 square-foot wing and accommodate our growth and future programming, empowering students with more ways to collaborate and present their ideas.
Experiential Learning
Investment in experiential learning is a top priority—this unique type of education provides students with transformational experiences that help them grow as individuals, scholars, and professionals. Funds contributed towards the Student Managed Investment Fund, Bulldog Marketing Consulting, Study Abroad, and Just Business serve as an investment in the future by preparing outstanding students for their professional endeavors through these experiences.
Partnerships, Research and Community Outreach
The College of Business collaborates with businesses, government, and non-profits to identify and address important economic issues through discovery, integration, application, and dissemination of knowledge through various centers and institutions.
Center for Economic Research – A public service outreach organization whose mission is to serve its constituents with unparalleled research support, basic and applied business and economic analysis, timely relevant business, economic and related public policy information, and other outreach activities.
Louisiana Tech Institute for Family Business – Housed in the College of Business, the Institute for Family Business (IFB) conducts research and develops educational programming relevant to the continuity and health of family-owned businesses in North Louisiana.
We invite you to consider how you can make a real difference for our students and faculty at the College of Business. Please contact Dean Chris Martin or Mary Susan Britt for more information on how you can support the College of Business and our students.
Dr. Christopher L. Martin, Dean
Chase Bank Endowed Professor
cmartin@latech.edu
318.257.4526
Mary Susan Britt
Senior Director of Development
marysusan@latechalumni.org
318.257.3741