Center for Information Assurance
Information assurance is an interdisciplinary field requiring expertise in all business disciplines and strong backgrounds in both cyber and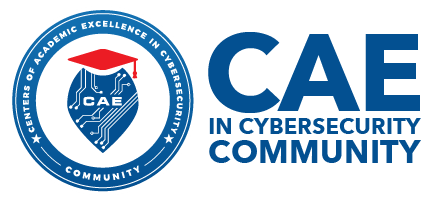 computer information systems. The Louisiana Tech Center for Information Assurance is a National Security Agency (NSA) Center of Academic Excellence in Cyber Defense Research and Education. The mission of the Center for Information Assurance is to foster, support and conduct innovative education, training and research in information assurance, cyber security and cyber defense of computer information systems across all types of industries for the state of Louisiana and the Southeastern United States.  The Center considers a key aspect of its mission to be the support of doctoral education and research in cyber security, cyber deterrence and information assurance areas for the Louisiana Tech College of Business in order to assure a supply of well-trained and capable information assurance and cybersecurity experts for the future. The Center offers an interdisciplinary, collaborative research environment that is led by the faculty in the Department of Computer Information Systems in the College of Business.
Research
The central focus areas for research are business continuity, disaster recovery, accounting, controls, auditing, security attribution, information security and policy, computer forensics and knowledge management.
Some of the current research projects include deception detection, online self-disclosure, security policies and computer abuse, knowledge management in virtual communities, and perceptions of risk of data breaches in financial institutions. 
Recent Information Security publications in refereed academic journals include:
Decision Support Systems
Information Systems Frontiers
Communications of the Association for Information
Managerial Auditing Journal
Information & Management
International Journal of Information Management
Internet Research
Computers & Security
European Journal of Information Systems

For a list of current research projects, please contact the Center.
Graduate Certificate in Information Assurance
This graduate-level certificate is a standalone program and may also be taken in conjunction with the MBA with a CIS/ Information Assurance Concentration. During IA courses, you will develop the skills for positions in systems and network security, learning to detect, report and resolve cyber threats. Courses also cover the building and use of secure audio and video communications equipment and developing tamper protection products and providing trusted information solutions. Students will master the skills of assessing, auditing evaluation, testing network and systems security and conducting forensic investigations while also learning how to perform information systems risk analysis and plan for disaster recovery and business continuity.
The Graduate Certificate in Information Assurance has received the The Cyber Defense Education (CAE-CDE) Designation.  This designation is awarded to regionally accredited academic institutions offering cybersecurity degrees and/or certificates at the associates, bachelors, and graduate levels.
For more information including admissions requirements and curriculum, click here. 
Undergraduate Certificate in Information Assurance and Cyber Security Management
The 18-hour undergraduate certificate in information assurance and cyber security management helps students develop the knowledge, skills, and abilities to excel in positions in information systems and network security—one of the fastest growing industries in Louisiana. Students will learn to protect systems and information assets, and to detect, report, and resolve cyber security threats. Additionally, coursework will prepare students to perform information systems risk analysis, along with information systems disaster recovery and business continuity.
For more information including admissions requirements and curriculum, click here. 
COB Faculty Associated with Center Activities 
T. Selwyn Ellis, D.B.A.
Balsley-Whitmore Endowed Professor, Professor, CIS Department Head
Jae Ung (Jake) Lee, Ph.D. 
Clifford Ray King Endowed Professor, Associate Professor
Thomas Stafford, Ph.D.
John Ed Barnes Endowed Eminent Scholar in Data Analytics, Professor
Craig Van Slyke, Ph.D.
Mike McCallister Eminent Scholar Chair in Information Systems
Information Assurance Advisory Board
Jamie Adams
Scorpion, Inc.
Sade Ayoade
Willis Knighton
Brent Causey
Delta Broadband
Jeremy Cave
Lumen Technologies
Clark Denison
Booz Allen Hamilton
Seth Grigsby
Lincoln Parish Schools
Jason Gulledge
Back Market
Justin Hinckley
Cleco Corporation
Lynn Hudgens
SMB Applied Technologies
Teri Kerr
GDIT
Johnathan Lee
Jeff Milstead
Cleco Corporation
Clay Norman
Green Clinic
Paige Oliver
Bank of Oak Ridge
Justin Padilla
Kratos
Stephen Perry
Genesis Energy
Jim Phillips
GDIT
Rusty Puckett
Plato's Closet
Richard Raue
HiTech Computers
Josh Robinson
Willis Knighton
Martin Santora
Fenway Group
Jarod Stokes
Lumen Technologies
Dustin Sumrall
Cleco Corporation
Amanda Taunton
Century Next Bank
Andrew Taylor
Compass Professional Health Services
Jason Thomas
Jackson Parish Hospital
Eric Weis
Lumen Technologies
Wayne Wier
IBM
James Williams
Southwest Airlines
Lana Wray
Willis Knighton
Contact
T. Selwyn Ellis, D.B.A.
Center for Information Assurance
Louisiana Tech University
College of Business  |  Computer Information Systems Department
Room 372 in College of Business
P.O. Box 10318
Ruston, LA 71272
Phone: 318.257.2026
Email: ellis@latech.edu
Location
College of Business Room 203
Digital Forensic Lab Room 104a
"The knowledge I gained from the Information Assurance (IA) curriculum through Louisiana Tech has proved to be an invaluable resource and training tool in my career. With the guidance and hands-on training of industry experts in the field, I was able to gain ample knowledge of the material. The program not only provided working-knowledge of many concepts but also the much needed and marketable hands-on skills many companies are seeking for post-graduates.
The program also stressed several vital security concepts that appear on the Security+ Certification exam. Many companies, especially those with government contracts, require the Security+ certification to work on their systems. The IA program prepared me with the skills and knowledge needed to attain the certification. After receiving the certification (required), I landed a new security role and increased my annual base salary by approximately 24%."  
"The entire time that I was pursuing my masters, I was employed by Epicor Software, a worldwide company. Because of the knowledge, I obtained at Louisiana Tech, I changed my career goals and moved into academia. I currently am an instructor teaching upperclassmen computer science courses similar to those I took while attending Louisiana Tech.
During my tenure at Epicor, I had several occasions to do risk analysis and security threat analysis for some of my customers. Without the preparation of the courses at Louisiana Tech, I would have had to pass off these opportunities to another company resulting in a loss of revenue. Additionally, the knowledge I obtained from the Information Assurance program still to this day proved to beneficial to every aspect of my professional career."