Faculty Research Spotlights
We are proud of each and every member of our faculty and what they bring to our school. Together, these influencers provide the education to grow our students into the future minds of tomorrow and some of the finest leaders in the business world. We are excited to share with you some of their stories and insights into the world of education, business and life at the College. Read some of their stories below.
Faculty Spotlight: Bill McCumber, Ph.D., Assistant Professor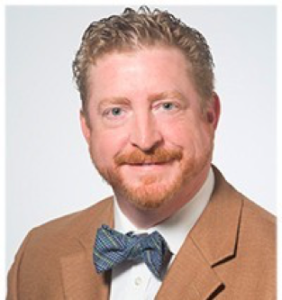 As an endowed professor of Finance, Dr. William McCumber's intensive research has explored the subject of financial networks. His study creates an interdisciplinary look into the world of finance by applying and combining concepts from bioinformatics, neuroscience, physics and computer science to visualize the dynamic nature of these networks.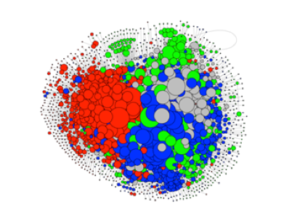 Since the economic crisis of the last decade, Dr. McCumber has been able to use his innovative approach to explore global private capital. Throughout his study, he has created a visualization representation of global lending relationships between world regions.
According to Dr. McCumber, "Networks are living breathing dynamic systems and like any complex system you can't look at it in the past and think that you know what's going to happen in the future." His rendering of this system allows researchers to see financial networks as a series of interwoven relationships that evolve, fail and regenerate. Dr. McCumber hopes that his research will lead to more efficient contracts and minimize the frequency of economic failures.
Faculty Spotlight: Jake Lee, Ph.D, Clifford Ray King Endowed Professor, Assistant Professor of Computer Information Systems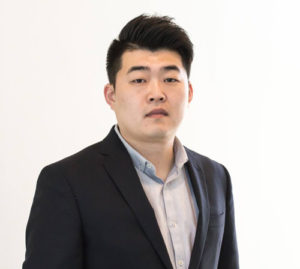 It is an honor to introduce our first in-depth Faculty Spotlight, Jae Ung (Jake) Lee, Ph.D, Clifford Ray King Endowed Professor and Assistant Professor of Computer Information Systems. Professor Lee comes to the College from the University of Texas San Antonio. Dr. Lee holds a Ph.D in Management Science and Systems from the State University of New York at Buffalo. As a Professor, his passion for cyber security and research has sparked interest among fellow colleagues and students.
We sat down to speak with Dr. Lee to learn more about his background, research and his experiences here at the College of Business. Take a look.
What is your title at the College of Business at Louisiana Tech University?
I am an Assistant Professor (Clifford Ray King Endowed Professor) of Computer Information Systems in the College of Business.
What are your job responsibilities/duties?
As an Assistant Professor, I conduct research, teach classes, and do academic advising. As a researcher, I investigate multiple research topics in the area of information security, particularly in the area of behavioral information security. I also conduct research in behavior privacy related ethics and emergency response management. I teach both undergraduate and graduate level students, primarily in the area of information assurance.
What does a typical day look like?
As a faculty member, I have keep a standard schedule during the quarter. I typically arrive on campus in the morning and prepare for classes and work on research. In addition, I also attend university senate meetings to discuss university wide academic / environment issues. During school breaks, I usually attend major Information Systems conferences related to my research interests. Moreover, I participate in academic workshops to improve my knowledge that can be helpful when I teach students.
What do you most enjoy about your job?
I really enjoy communicating with my colleagues and students at Louisiana Tech. I believe that by doing it, I can learn a variety of topics that I cannot obtain from books or academic articles including extremely innovative ideas that I had not thought of before. My colleagues are always open to discuss our common interests and communicating with students is very enjoyable. In addition, conversations with them can be a good way to receive feedback regarding my classes and research.
What is the most difficult aspect of the job?
I think the most difficult aspect of my job is trying to find a good life balance. I spend a lot of time at school working and often do not take time to relax. I finally got the chance to get out to a couple of Louisiana Tech football games and support the team. Go Bulldogs!
What do you appreciate most about Louisiana Tech University?
Louisiana Tech provides me the best possible research and teaching environments. The community, including faculty members and staff as well as students are very friendly and supportive. This encourages me to concentrate on doing my research and teaching preparation. In addition, the work-related facilities including office, devices, and technical support are incredible.
Where did you receive your degrees? What was the focus of your dissertation?
I received my Ph.D. in Management Science and Systems from the State University of New York at Buffalo in 2016. My dissertation title was "Three Essays on Information Issues in the Context of Crises and Insiders". I focused on information management issues in the context of extreme events (a terrorist attack), insider threats in financial institutions and insider threats in law enforcement agencies.
Tell us about your latest research.
One of the research areas I am current working on is finding organizational environments and individual characteristics that may impact ethical concerns regarding use of newly implemented IT artifacts. The motivation of this research is that law enforcement authorities have started adopting and implementing the police Body Worn Camera. Although there are many potential advantages of this implementation, there are also potential disadvantages by adopting this IT artifact (i.e., loss of privacy to mismanagement of record etc.). This mismanagement is closely related to ethical behavior of the users. Thus, I am studying this topic to find factors that may impact law enforcement agents' ethical concerns about using the Body Worn Camera.
What advice do you have for students interested in the CIS field?
If students are interested in the Computer Information Systems domain, this is the right time to invest your efforts. The role of Information Systems is becoming more and more crucial, as without an appropriate management of information systems, achieving organizations' ultimate goals may be impossible. Supporting a company's primary businesses by using/implementing information systems is critical in a current business ecosystem.
What is one thing that you know now that you wish you had known when you started in the field? When you graduated from the College?
When I graduated from college, not many people were concerned about security / privacy with regard to the use of information systems. A majority of people focused on how to generate revenue or how to use information systems to support a major business. However, as we already know, the number of negative incidents related to information security / privacy issues has been steadily increasing. Thus, I wish that I had known before I started in the field that the malicious use of information systems needed to be considered.
Dr. Lee, thank you for all that you do and for your valued contributions to our great university. We are proud to have you as one of our own.