Regional Economic Analysis of Louisiana (REAL) Report
The Regional Economic Analysis of Louisiana (REAL) Report is a quarterly publication designed to provide insight into recent economic developments in Louisiana. It is produced by faculty and students within Louisiana Tech University's College of Business for the state of Louisiana and our region of the South.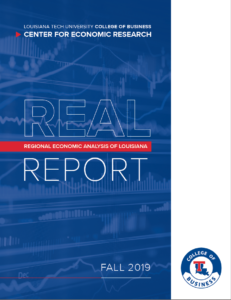 This report is compiled by undergraduate economics majors in partial fulfillment of their Regional Economic Analysis course (ECON 425). Economics students from the College of Business specifically provide strong analytical and critical thinking skills to a growing North Louisiana region. Undergraduate economics majors, as they progress through their degree program, not only learn economic intuition and modeling skills, but also data science and statistics. 
The REAL Report includes detailed analysis on labor market movements, major state-wide industries, and income and output at the state level. It also provides forecasting of major state-wide economic indicators, and includes summary regional economic impact analyses. It highlights the state of the Louisiana economy as it is today in context with the past. Additionally, it indicates areas of opportunity in the state. 
Click below to download an issue of the REAL Report.
Fall 2020
Spring 2020
Winter 2020
Fall 2019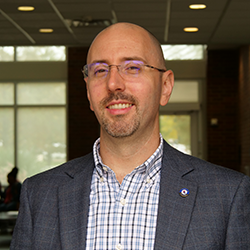 Dr. Patrick Scott
Dr. Patrick Scott is an assistant professor of economics. He teaches macroeconomics, monetary theory, and research methods at Louisiana Tech University. His research interests include optimal monetary policy models, dynamic general equilibrium models, time series forecasting, and Bayesian econometrics.
Contact Patrick at pscott@latech.edu.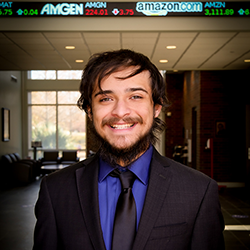 Joshua Whitlow
Joshua Whitlow is a junior finance major from Converse, Louisiana. He has interests in economics, politics, and foreign culture. He plans to graduate in May 2022.
Contact Joshua at jww024@latech.edu.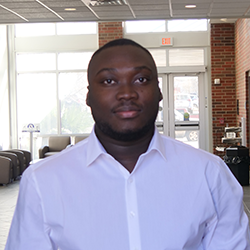 Marc Enoch Hebane Guehi
Marc Enoch Hebane Guehi is a junior at Louisiana Tech University where he is majoring in economics. He is a member of the African Student Association. Marc is from Ivory Coast and plans to pursue a Ph.d. in economics after his graduation in August 2021.
Contact Marc at hmg021@latech.edu.
Team Members from Past Issues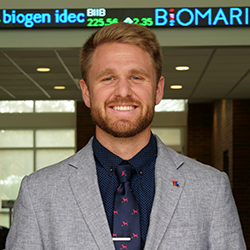 Levi Holder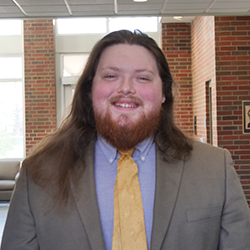 Quentin Jones
Matt Flynn
Ddon Nguyen
Jared Johnson